Company Profile
Orthotic Devices Inc. prides itself on its commitment to providing the best orthotics to help improve the quality of life of its clients.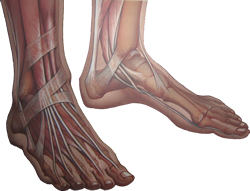 Orthotic Devices Inc. was established in 1993.
Orthotic Devices Inc is a proudly canadian owned and operated manufacturing lab.
We manufacture custom orthotics, a state-of-the-art device which assists and improves the biomechanical structure of the foot.
Our client base consists of Chiropractors, Chiropodists, Podiatrists and Pedorthists.